Pixel Art Spaceships for SHMUP Game Asset
Pixel Art Spaceships Sprite Pack Now Available
---
Greetings fellow gamedevs!
I have released my very first pixel art style sprite pack called Pixel Art Spaceships for SHMUP. This pack contains 40 unique spaceships; 35 small ships @ 48 x 48 pixels and 5 large ships @ 128 x 128 pixels.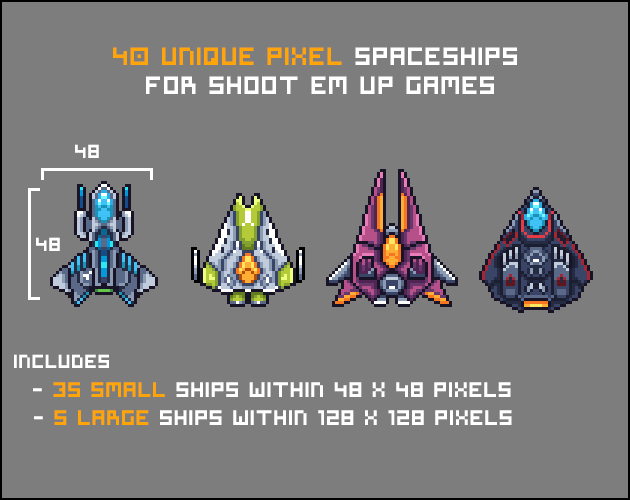 I will continue to update this sprite pack as time goes. The next planned update would be in June 2018 where I will add ships that are more 'tank' like. Look forward to it.
If you have any comments or suggestions, feel free to let me know.
Files
Pixel_Spaceships_for_SHMUP_1.1.zip
268 kB
May 08, 2018
Get Pixel Art Spaceships for SHMUP Game Asset